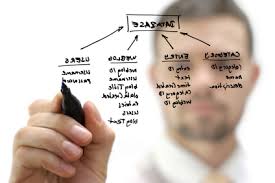 Click here to request a free consultation.
Our team of Federal business development experts combines years of experience with reliance on a proven process. We provide the talent needed to rescue a struggling effort on short notice, or build a team to your specifications. We have over 450 proven proposal professionals to meet your needs.
Working to augment your staff, we provide added value to each procurement in those areas you need most. Our proposal leaders review the Request for Proposal (RFP), prepare an annotated outline for the proposal, and determine a writing schedule that allows for timely submission. We provide support for in-process reviews and gather the appropriate feedback to move to the next phase of the proposal.
Our writers work with your Subject Matter Specialists (SMEs) to craft compelling technical and management stories. Our graphic artists highlight your selling points. Our team coaches presenters for orals and provides support for BAFO negotiations.
We provide a set of resumes and rates for your approval and can work in a variety of settings (remote, out of town, or at your location) and within your budget and time constraints.
Proposal Services:
Writers, Managers, Artists, Editors, Coordinators: all screened, vetted, and tested in the war room.  Available at your location or remote.  We bring our own PCs (or Macs) and get to work.  We send you resumes of professionals with relevant experience and the skills and discipline to win.
Proposal Management:
Leading proposals from draft RFP to delivery, including compliance, win themes, schedules, graphics strategy, color team review, final book check and even delivery.
Capture Management:
The art and science of identifying projects to pursue, and the critical steps to position your team to win.
SharePoint:
If you need a dedicated SharePoint site to manage version control and serve as a repository for your proposal effort, we provide a hosted site at no additional charge.
Orals Coaching:
Creating a strategy for Orals Presentations, including scripts, deck design and graphics, recording, coaching, and rehearsals.
Proposal Writing:
Developing polished language incorporating win themes, proof points, and compelling language to make your offer stand out.
Graphics:
Creating compelling images that explain the value of your solution.
Editing:
Polishing your prose and catching the small errors that can sink you in a competitive environment.
Desktop Publishing:
Making your documents eye-catching and fully compliant.